The Rudy Cootie Show! Is a short animated series about a small, geeky girl who's parents ignore her, classmates who pick on her, and people who take her for granted. But this all changes when her and her only best friends, Joey, Gidgit, and Claire, Create their own show, And interview about their problems at school and such.
Production
Edit
The Pilot Episode first aired on September 14th, 2013, and got over 2,000 views in it's first view and 1, 511 in it's rerun.
The Show aired 10 episodes per season, And the entire series lasted up to 5 Seasons.
Series Review/Critical Reaction
Edit
The Rudy Cootie Show! Is a show for ages 4 and up. Critiques reviewed the show as 86% "Humorous, Child-Oriented, Lesson Learning, Great for Kids", Meaning the show was popular for young children dealing with problems at school. It was also 31% "Boo, Should never have been published as a Cartoon".
How about you? What's your review for the show? Vote in the poll below!
What's YOUR Critical Reaction to The Rudy Cootie Show!?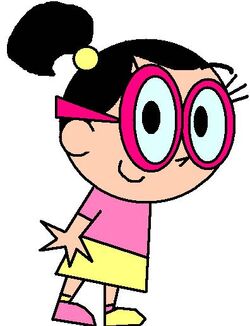 Shine The Spotlight On Rudy (Season Finale)
TBA
TBA
Friends or Fame?: After Rudy's show is accidently posted on the internet, The Show goes viral and Rudy becomes fanous. But she slowly begins to erase her affections for her friends. Now Rudy must choose: Friends, or Fame?